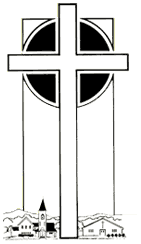 First Church of Christ, Congregational, UCC
"No matter who you are, or where you are on life's journey, you are welcome here."
Our mission is to make followers of Jesus Christ (by being his Disciples).
Our community of faith recognizes that each one of us is different while reaching out to any that wish to join us on our life-long spiritual journey.
Vision Statement

To accomplish our mission we attempt to extend the welcome to join the journey by:
​
Providing a nourishing and spiritual worship experience with exceptional music.

Providing a mind-stretching educational experience for all ages.

Acting responsibly as Stewards and Trustees of the world and gifts that God has given us.

Reaching out to our own community to meet the needs that exist:
Clothing, food, child care, supervised visits through Vaughan Community Service, spiritual care of the ill and shut-in.

Reaching out to the needs of the world through support of the Church's Wider Mission, helping to build a school in Sierra Leone, and providing disaster relief kits to Church World Service.

Being in a mutual covenant with other bodies of the United Church of Christ that maintains our self-governance.
View Live Streamed Service Here.