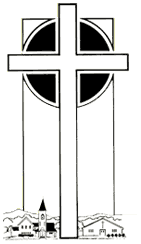 First Church of Christ, Congregational, UCC
Chancel and Handbell Choir Director
The Music Ministry of First Church offers us the opportunity to worship God in music and song. Whether we listen actively, sing, or play an instrument, music brings us closer to the heart of God and allows us to express what we cannot with mere words.
​
The primary instrument for worship is our 1984 Moller Pipe Organ. In 2006 the membership of First Church of Christ approved a major upgrade and modernization project for the organ. David E. Wallace, Pipe Organ Builders of Gorham, ME was contracted to undertake the rebuilding job. The project was proposed in three steps: I Great Division, II Swell Division and III Console. Work included new windchests, new pipe work, total solid state relay controls and reconfiguration of the console making it compatible with all upgrades made in the organ chamber. The organ project was completed in June of 2013 and the rebuilt instrument was dedicated during the morning worship service on October 26, 2014.
​
Our Chancel Choir leads worship from September through June. Our repertoire includes sacred music of many styles and eras. We welcome singers of all voice parts and abilities to join us for the year, for a season, or for a Sunday or two.
​
The Handbell Choir uses three octaves of Schulmeric bells to ring praise to God. Ringers of all levels are welcome to join us for rehearsals and Sunday morning services approximately once every two months.