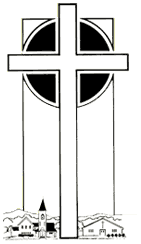 First Church of Christ, Congregational, UCC
Vaughan Community Services Board Chair
Cub Pack Charter Organization Representative
First Church is a community of faith that is richly steeped in mission work, both as it serves the local community and the world wide community. We believe that we are here to help each other on our journey through this life. The Holy Spirit is alive and working in our midst through the Mission Board and through the ministries of Vaughan Community Services, Inc.
​
Current work of the Mission Board includes education about and support for many organizations in the Mount Washington Valley. Through special offerings, the Christmas Giving Ladder, and designated funds, First Church supports The Way Station, White Horse Addiction Center, Vaughan Learning Center, veterans programs, local families in need, Church World Service (hygiene kits), and the Revolving Closet.
​
Though not directly under the supervision of the Mission Board, several groups use the Sanctuary building for meetings or services. These groups include AA three times weekly, WIC (Women, Infants and Children) intake and education groups monthly, and our chartered Cub Scout pack. The church also hosts The Revolving Closet, a teen-based boutique that provides clothing and other necessities in a safe space for teens in need.