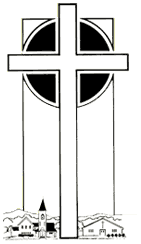 First Church of Christ, Congregational, UCC
Reserve your taste of the Fair!
Saturdays: 10/17, 10/24 10am - 1pm
There will be limited pans available for purchase each Saturday, but we expect to sell out.
Pre-orders are encouraged!
Don't miss your chance ~ Reserve your crisp today!
Enjoy the best Blueberry Crisp at the Fryeburg Fair from the comfort of your own home!
Each size option comes in a disposable aluminum foil pan with a lid for easy travel and storage.
Pans can be frozen and saved for a special occasion or warmed up & enjoyed with your favorite topping
of vanilla ice cream or whipped cream (not included).
Choose your preferred size pan and choose a pick-up date at check out.