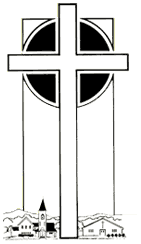 First Church of Christ, Congregational, UCC
Property Task Force Chair
The Board of Trustees is responsible for the church's assets, both financial and property. The Treasurer is an ex officio member of this board. The Trustees work with several teams and task forces to accomplish their many duties.
​
The financial team assures the wise investment and use of the church's endowment.
The Stewardship Team provides annual education to the congregation about the ministry opportunities for the upcoming year and how best the congregation can make those opportunities real through their financial support.
The Food Fundraising Team has one event each year: the Blueberry Crisp Booth at the Fryeburg Fair. This team organizes the baking of the crisp and the staffing of the booth throughout the seven days of the fair.
​
The Property Task Force maintains the "TO DO" list of repairs and upgrades necessary on the church campus. Recent work of this group includes interior repair and paining in the Sanctuary and the repair of the bell in the tower.