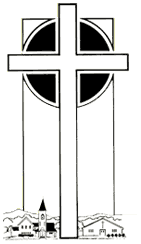 First Church of Christ, Congregational, UCC
Vaughan Community Services
​
​
Vaughan Community Services, Inc. (VCS), is the separately incorporated 501(c)(3) mission agency of First Church of Christ, Congregational, United Church of Christ, in North Conway. The congregation provides in-kind and monetary support to VCS in cooperation with private donors, state and federal grants, and foundation support. The creation of VCS and its continuing missions and ministry are deeply embedded in the life of First Church and provide the congregation with deep ties to people throughout the Mt. Washington Valley.
Currently, Vaughan Community Services, Inc., is completing its first ever capital campaign, which will provide ample space on campus for the Food Pantry and Clothing Depot in a new, energy-efficient, accessible building and allow for the complete renovation of the church's Reverence for Life Building, the home of Vaughan Learning Center, the church offices, and the offices of Vaughan Community Services, Inc.
Vaughan Community Services Administrator
Vaughan Learning Center Director
Vaughan Community Services Bookkeeper
Vaughan Community Services Board Chair
For more information visit the Vaughan Community Services website!