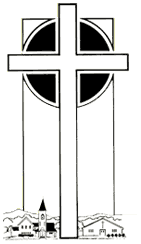 First Church of Christ, Congregational, UCC
Vaughan Community Health Service History
Dr. Clarence Vaughan was a graduate of the Harvard University School of Dentistry in 1897. After further study in Chicago and Boston he joined the faculty of the Harvard Dental School in 1911 rising to the post of Assistant Professor of Clinical Dentistry which he held from 1929 until his retirement in 1948. He was also Instructor of Oral Surgery at Massachusetts General Hospital. He retired to North Conway where he was active in the First Church Congregational, serving for a time on the Diaconate. In his will drawn up by a legal firm in Boston he left among other bequests a fund to be used "for children in said North Conway". The money was to be managed by the Deacon's Fund of the North Conway First Church Congregational. He and Reverand Tom Roden worked closely on how to implement his will.
​
In 1964 Mr. Roden asked me (Dr. Charles Taylor) to take on Dr. Vaughan's medical care. Dr. Vaughan was then confined to the upper floor of his house living in an oxygen tent, and on house calls the three of us would discuss the medical needs of the community and what programs we would institute. Mr. Roden proposed me for the Diaconate and also Arnold Shea to guide in setting up the organization which became the Vaughan Community Health Services. Other Diaconate members during this period were Seth Towle, Robert Morrell, Philip Merrill and Les O'Neal, and later Paul Burtis and Dr. Eugene Hussey.
​
Dr. Vaughan died in 1964 and an initial Board of the six Deacons of the Church, the minister andd ten members of the community was formed. The Board decided that a health service should be the initial focus and the Vaughan Community Health Services was established, with a Constitution, Board of Directors, a mission statement and standing committees: Executive, Nominating, Finance, Nursing, Education and Medical-Dental Advisory. The income from the endowment was not sufficient to fund the establishment of the program and the first Board prepared a 30 page proposal to apply for Federal and State grants. A two year grant was obtained from the Office of Equal Opportunity and a longer grant from the Child and Youth Project of the State Bureau of Maternal and Child Health.
​
The first administrator hired was Carroll Bergin R. N. and much of the activity of the early years of the service is documented in her reports and correspondence. Immunizations and well-baby clinics attended by one or more community physicians, nurses and volunteers including drivers were held in the basement of the church. In 1967 288 children received oral polio and measles vaccines, diphtheria-pertussis-tetanus vaccines, smallpox vaccination and TB skin testing. Physical examinations were made depending on basis of available personnel and number of children at a clinic. Referrals were made to area physicians. All clinics were held with the cooperation of the State Health Department involved.