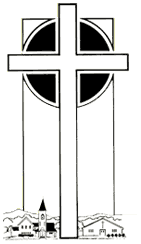 First Church of Christ, Congregational, UCC
Learning Center:
This is a New Hampshire licensed program that provides care for children ages nine months to twelve years of age. The program employs well qualified staff specifically trained to work with children in this setting.
​
Services include a toddler room, daycare (with pre-school component for age 3-5); before and after school; and a summer school day camp.
​
There is a child and adult care food (CACFP) supported meal program included in the daily rate which is comprised of a well-balanced breakfast, lunch and afternoon snack. Food is prepared by our own staff cook.
​
For more information visit vaughanlearningcenter.com.
​
​
Food Pantry: PLEASE NOTE FOOD PANTRY WILL BE MOVED TO NEW LOCATION
at 2493 White Mountain Highway starting Sept 29th from Noon -1:45pm
A free service providing food items that include meat, breads, at times fresh vegetables, non-food essential items for those who are not able to sustain these necessities with their existing financial situation.
​
​
Assessment/Referral:
Help for those who are not sure what they need or where they need to go. In this program, we look at each individual situation and help to assess what the true needs are and where the best place is to have those needs met. This may include, but is not limited to, navigating the social service system, with help from Vaughan's discretionary account and other agency funds.
​
​
Clothing Depot: (Currently closed due to construction)
Structured as a store which stocks clothing for all ages, shoes, small household items and appliances, baby gear, books, games, toys and various odds and ends.
​
​
SOS Support Group:
A (SOS) Survivors of Suicide Loss Support Group meets every second Thursday of the month from 6:00pm in the Reverence for Life Building.